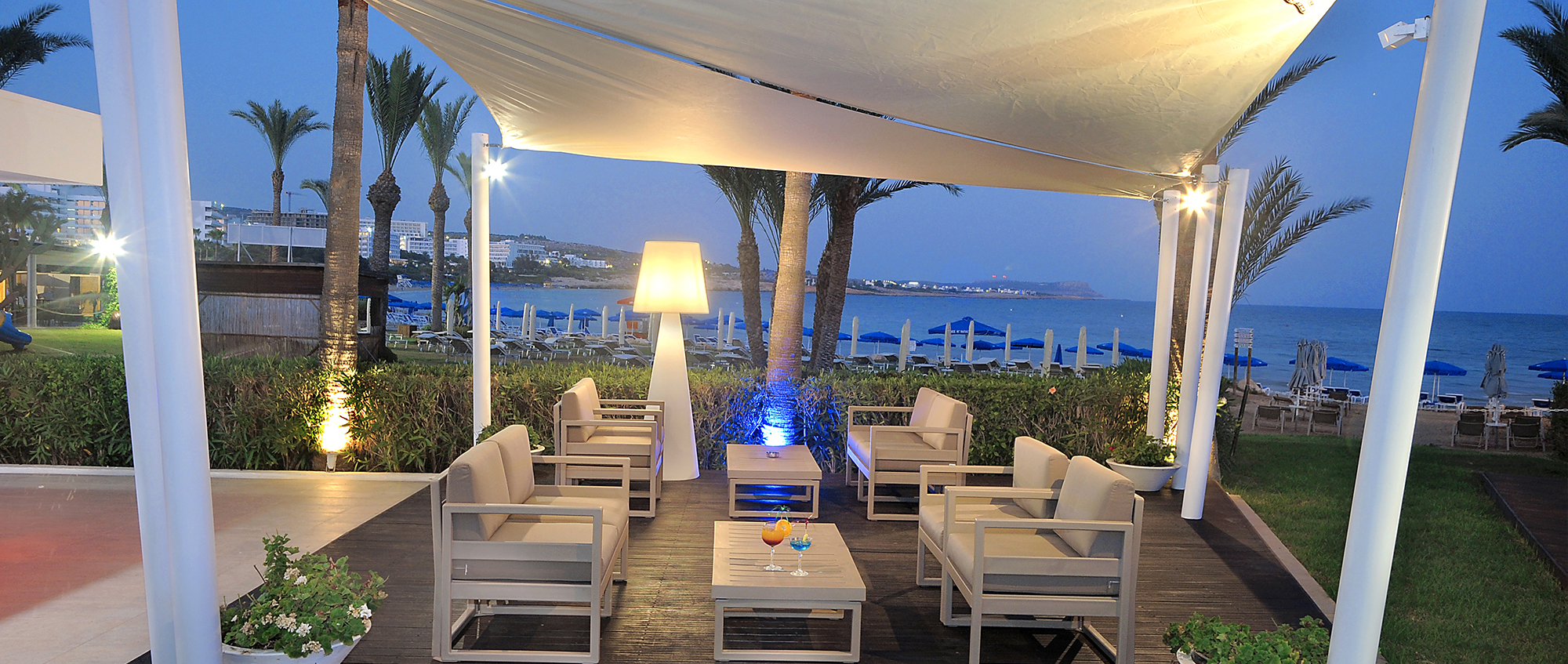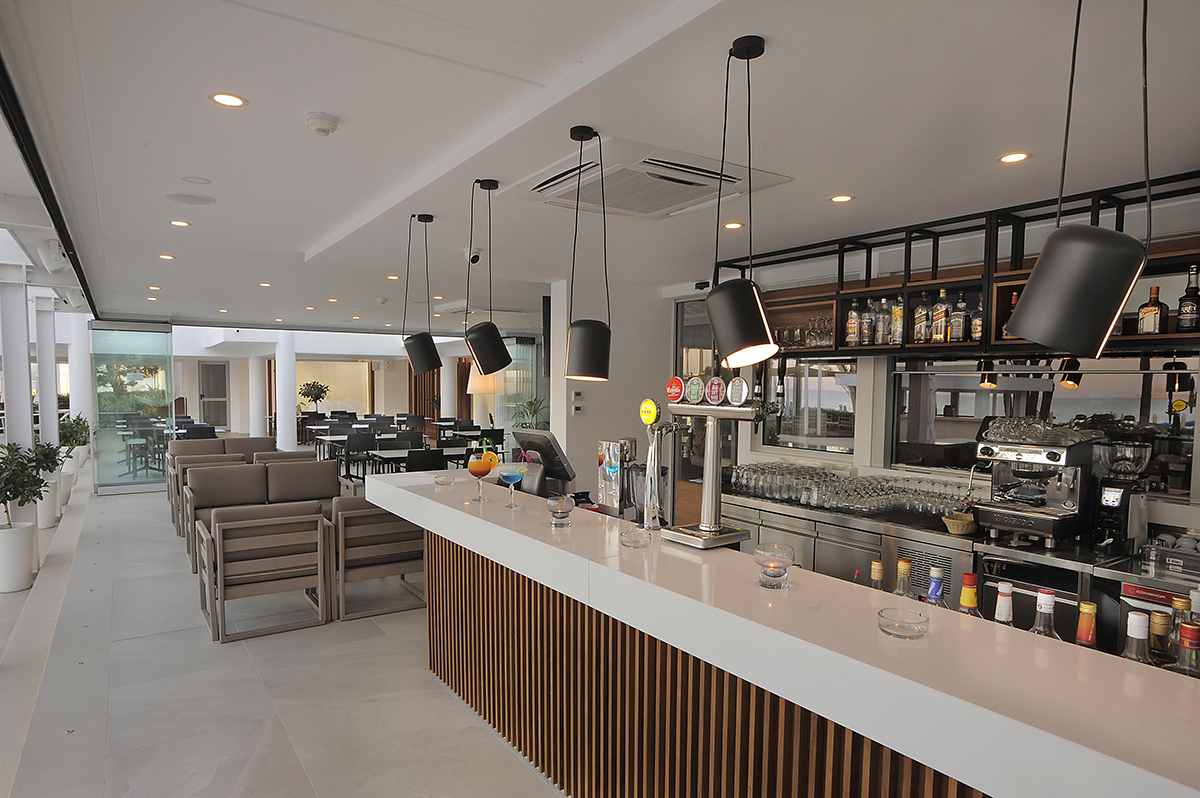 Akrogiali Bar
During your stay in Okeanos Beach Boutique Hotel you will have the opportunity to have a relaxing and enjoyable evening at our new stylish Akrogiali bar, accompanied with local hospitality and excellent service.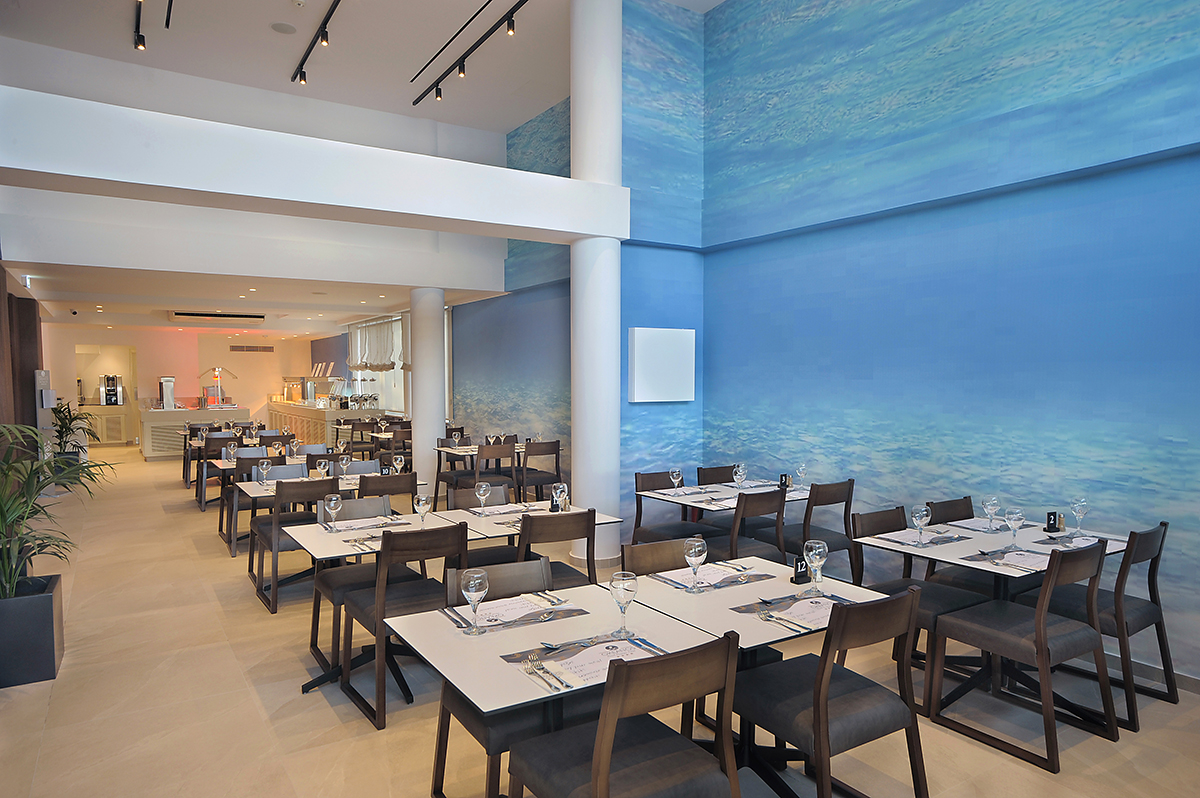 Vithos Restaurant
Dinner at our renovated "Vithos" Restaurant, offers a rich variety of international and local specialties, and a cordial Cypriot welcome that makes every meal a meal amongst friends.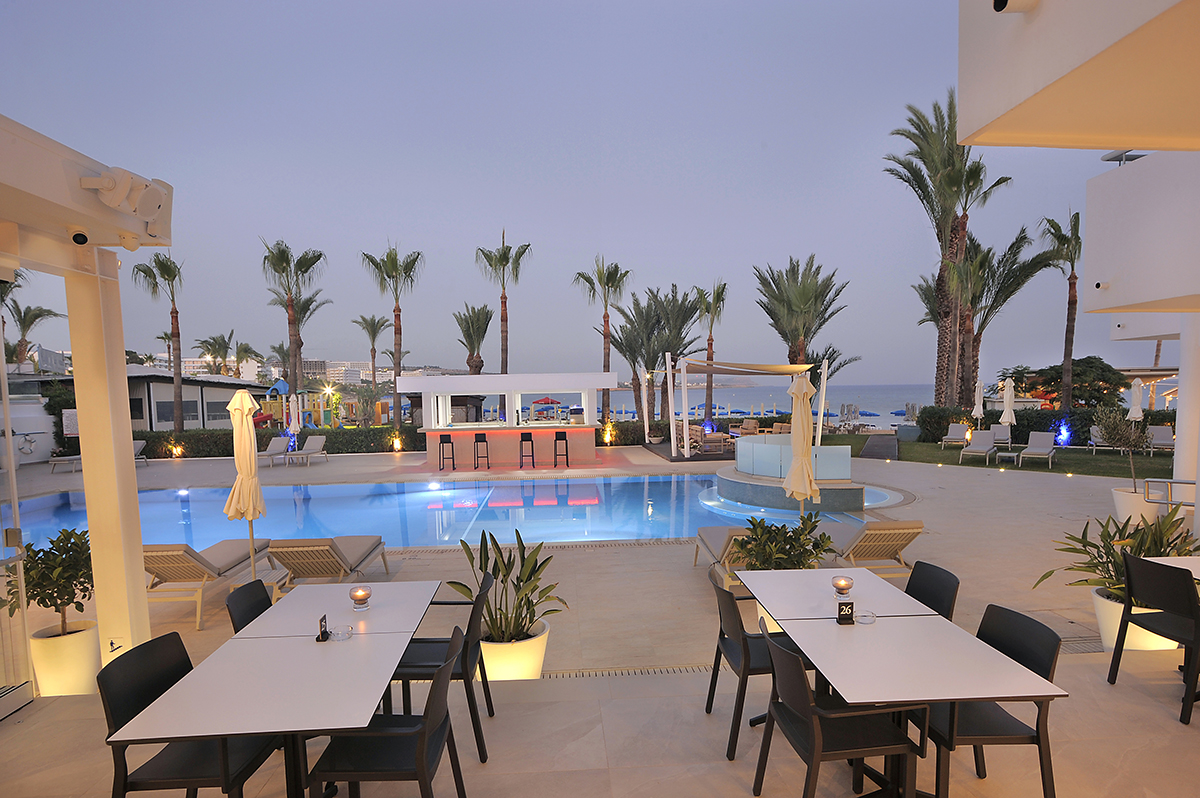 Pool Bar
Offering exotic cocktails, alcoholic and non-alcoholic refreshments, snacks and a variety of ice creams and sweets around our deluxe renovated pool area.